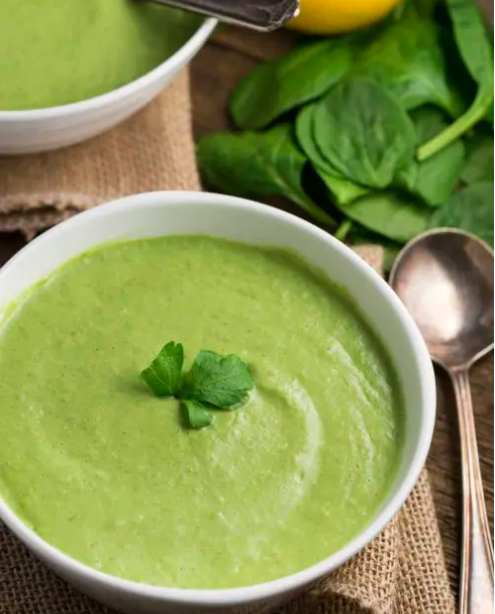 SPINACH SOUP
One of the great things about incorporating more fruits and vegetables into our diet is the way our taste buds change, and the urge for more and more fresh ingredients over time will naturally arise. You will automatically start craving ingredients that give you more energy and nourishment. With all the minerals that spinach gives you, you also help limit any craving for the foods you know do not benefit your health.
Spinach leaves contain minerals such as potassium, magnesium, copper, zinc and manganese. These help the body regulate body fluids, cell functions, heart rate and blood pressure. And they help create robust, useful enzymes
SPINACH SOUP Raw food recipe


4 tomatoes
4 stalks of celery
4 cloves garlic
4 oranges
1 bag of fresh baby spinach
8 fresh basil leaves or 1 cup fresh coriander
4 avocados
Blend tomatoes, celery and garlic with the juice of the oranges until smooth.
Add spinach, a handful at a time until completely incorporated.
Add basil and avocado, and blend.
Serve and enjoy immediately!
This soup is a raw soup intended to be served at room temperature. It should not be heated.